Udine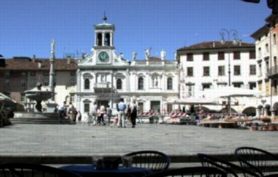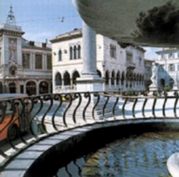 Udine, located in North-eastern Italy, is the center of the Friuli Region, sometimes defined as a "jewel between the mountains and the sea". Historically, Udine was part of the Venice Republic, and the influence of Venetian architecture is clearly seen today on some of its most beautiful buildings.
Udine is very close (and conveniently connected) to interesting tourist locations such as Venice (many conference participants will arrive at Venice airport), Aquileia, Cividale, Grado, and the Alps. It is also close to the borders of Austria and Slovenia. The Friuli Region is also known for some of the best Italian wines.
A 3D virtual visit of one of the nicest squares of Udine
Useful Information
Currency and banks
Italian currency is the euro. One US$ equals approximately 1 euro. Most Italian services accept major credit cards. Banks are closed on Saturdays and Sundays.
Tipping
Tipping is not expected in Italy. Rounding up the bill is completely within your discretion.
Climate and clothing
Temperatures may range between +16 and +28 Celsius degrees. The possibility of rainy weather cannot be excluded.
Electricity
The mains voltage in Italy is 220 V (50 Hz). Plugs and sockets are the same as in most countries of Continental Europe. In case your equipment requires different voltage, an electrical transformer will be needed.